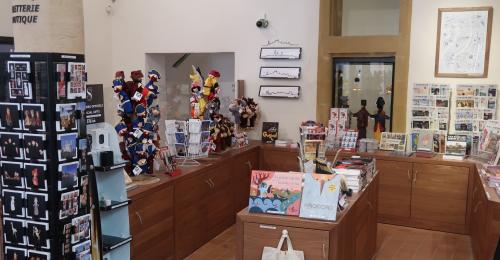 The shop is located at the entrance to the Gadagne in the Place du Petit Collège and is open from Wednesday to Sunday, from 10.30 am to 5.45 pm, selling books, comics, postcards, puppets and Lyon souvenirs. The shop is open to people not visiting the museums.
The Gadagne shop sells books on the history of Lyon and puppetry, along with children's books, exhibition catalogues, guides to Lyon and comic strips.
Postcards, illustrations, notebooks, bookmarks, envelopes and a wide range of Lyon souvenirs to take home.
Whether a collector's item or for fun, on your fingers or on strings, made of wood or soft fabric... the shop has puppets for everyone! If you've tried your hand at puppeteering during your visit to the MAM, you can continue learning at home with any puppet you please.
The Gadagne shop always has the latest monthly edition of the newspaper Les Rues de Lyon, which costs 3 euros.
It also sells the special issue of les Rues de Lyon entitled "Gadagne, un lieu des histoires", which is dedicated to the history of the Renaissance building and its occupants over time.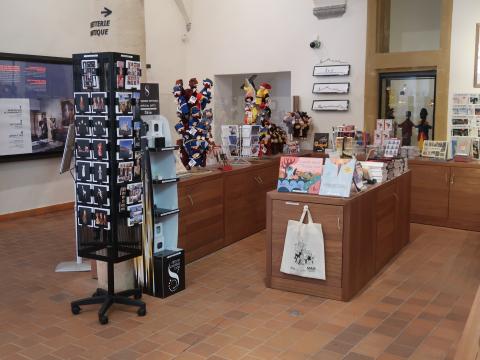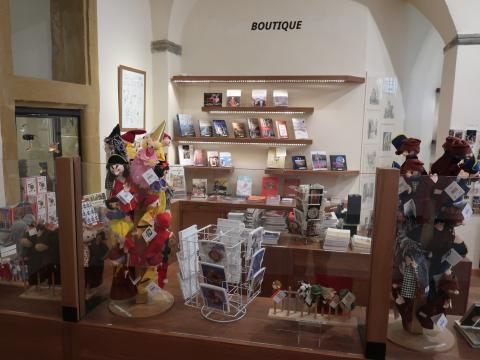 Boutique de Gadagne - marionnettes à fils

Boutique de Gadagne - marionnettes à fils

Boutique de Gadagne - marionnettes à main

Boutique de Gadagne

Boutique de Gadagne - livres

Boutique de Gadagne - marionnette à gaine Guignol

Boutique de Gadagne - Guignol

Boutique de Gadagne - Gnafron

Boutique de Gadagne - Gendarme