Welcome to Lyon History Museum!
Discovering and understanding Lyon
Installed in the Hôtel de Gadagne in 1921, the Lyon History Museum collections consist of around 80,000 highly varied exhibits, including paintings, sculptures, photographs, manuscripts, objects, medals and drawings.
The museum is an ideal place to learn more about the many faces of Lyon. It was the capital of the Gauls, the city of silk and of banks, before becoming a city of the automobile, chemical and pharmaceutical industries. It was a place of worker's rebellions and where cinema was invented.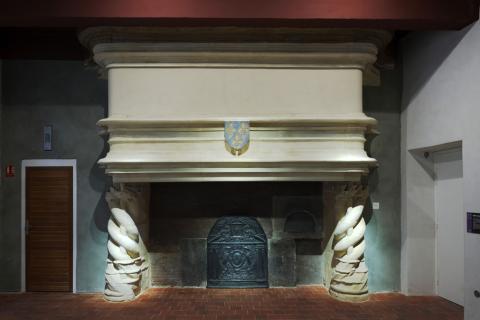 Reinventing the museum
In 2018, the decision was taken to modernise the permanent exhibition of the Lyon History Museum in several phases. Between 2019 and 2023, a new exhibition is opened every year to renew and completely modernise the museum's displays and visitor experience :
Portraits of Lyon: opened on December 2019
On the Waterfront. Living with the Rhône and Saône: opened on May 2021
What are you making? Industrial and working-class Lyon: scheduled to open on November 2022
Power, commitment and citizenship: scheduled to open in 2023
This is an ambitious project, which will enable the Lyon History Museum to assert its position as a contemporary, urban museum.
Portraits of Lyon
As an introduction or foretaste, the "Portraits of Lyon" exhibition gives visitors, whether tourists or local residents, the key pointers for understanding the modern city.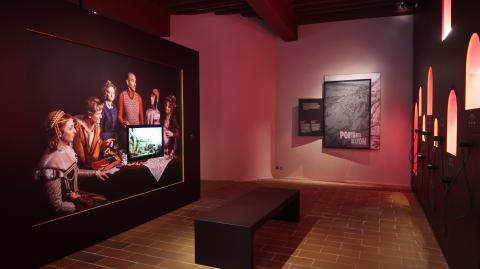 Qu'est-ce que tu fabriques ?
Lyon industrielle et ouvrière
Ouvert en novembre 2022
De "l'étincelle" des foires au 15e siècle à l'industrie d'aujourd'hui, en passant par la "Grande fabrique" de la soie du 17e au 19e siècle, cette exposition du musée retrace l'aventure industrielle lyonnaise.
Lyonnaises, Lyonnais !
Pouvoirs et engagements dans la cité
Ouvert le 2 décembre 2023
Découvrez ce qui fait la singularité de l'histoire politique lyonnaise, non seulement à travers les lieux et les représentant-es des pouvoirs institutionnels, mais aussi avec des Lyonnaises et Lyonnais engagé-es au service du bien commun.